Monday, 16th November 2020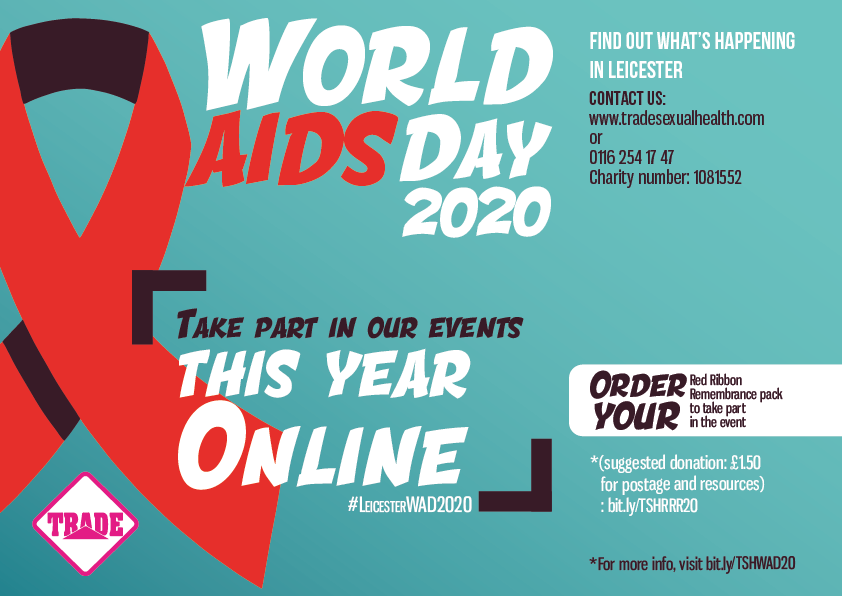 Although we are still deep in the current Coronavirus pandemic, nothing will get in the way of us here at Trade marking World AIDS Day on Tuesday 1st December 2020. We are having to do things a bit differently this year but you can be rest assured that there will be plenty of ways that you can get involved right from the comfort of your own home.
This year, we have two online event planned for you to take part in, all of which can be viewed through Trade's Facebook page and YouTube channel.
---
Roundtable Discussion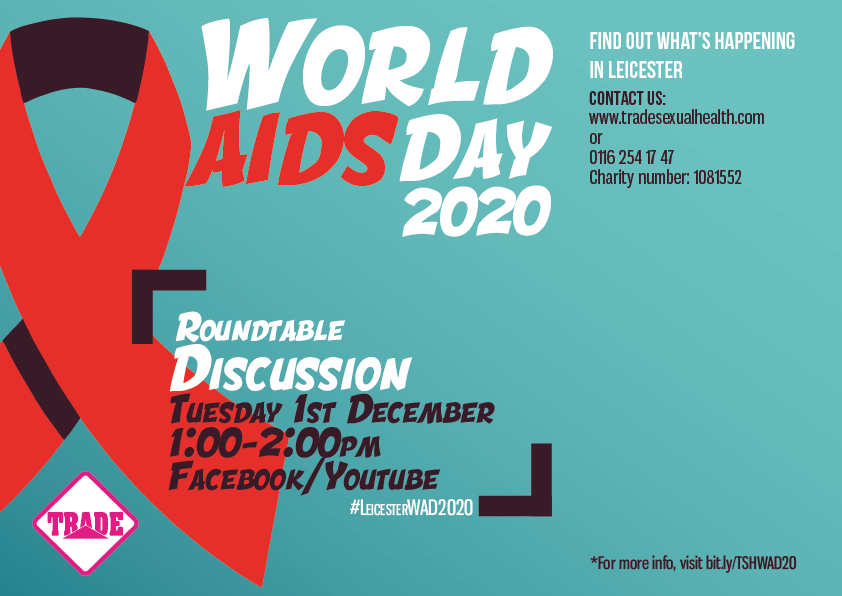 The first event will be a roundtable discussion with panellists from different backgrounds exploring their experiences in the fight against HIV and AIDS either on the ground in communities or from the perspective of healthcare. Hosted by Brad Foster, a volunteer and part of the World AIDS Day planning team.
Our panel will consist of:
Donna Rees - Health Advisor at Jarvis HIV Clinic in Leicester
Juliet Kisob - BAME Community Sexual Health and HIV Prevention Project at Leicester Sexual Health
Makinder Chahal - Senior Health Promotion Worker at Trade Sexual Health
Ken Coney - Trustee at Trade Sexual Health
You will also be able to follow the roundtable discussion live through our live tweeting on Twitter and through our stories on Instagram using the hashtag #LeicesterWAD2020
Date: Tuesday 1st December 2020
Time: 1:00-2:15pm
Location: Online via Trade's Facebook page and YouTube channel
---
Red Ribbon Remembrance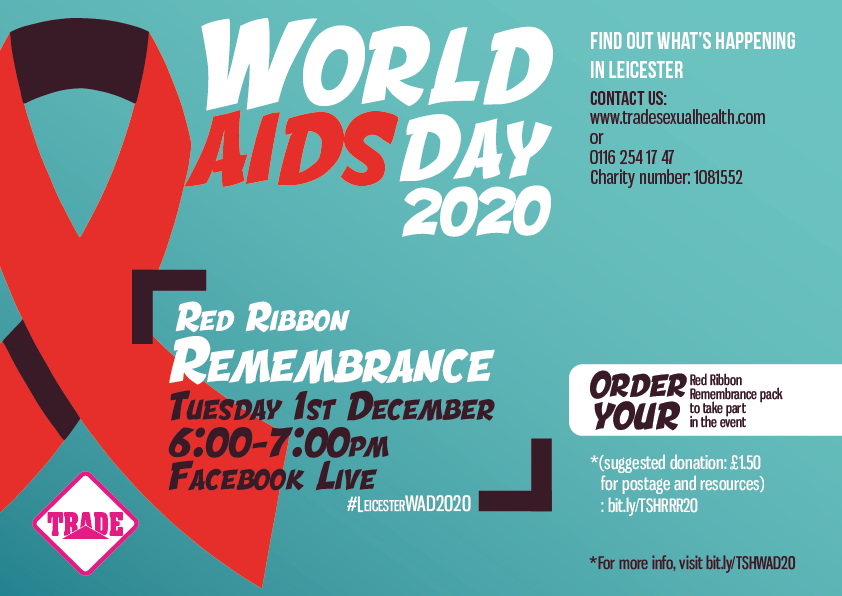 It wouldn't be World AIDS Day without our annual Red Ribbon Remembrance event. Hosted by Makinder Chahal live from the Trade office in Leicester, the event will consist of readings and reflections, as well as an original short story from Josh Whittingham curated especially for the event. There will also be a candle lighing segment of the event, where you can take part at home and light your candles of remembrance for those who fought bravely against HIV & AIDS from the start of the pandemic in the 1980s, and to bring hope for the future to eradicate HIV stigma and discrimination.
Date: Tuesday 1st December 2020
Time: 6:00-7:00pm
Location: Online via Trade's Facebook page and YouTube channel
---
Get social with your red ribbons!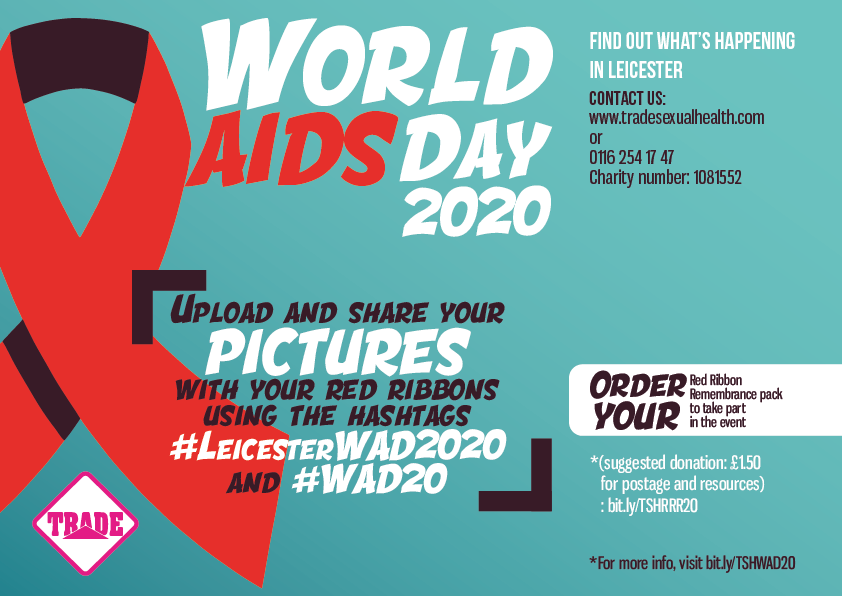 You can take part in your own way for World AIDS Day by uploading and sharing your photos, videos and Instagram Stories sporting your red ribbons or lighting your candles of remembrance.
Use the hashtags #LeicesterWAD2020 and #WAD20 to join in with the global World AIDS Day events.